Travel diary: Three (very hot) days in Phoenix
I'll get this out of the way first: Phoenix was hot. Constantly hot. Picture standing by the exhaust of a bus or a big machine as it blows hot air on you. That was Phoenix for us every single minute. It didn't matter if it was at 9 a.m. or midnight. It was hot.
The heat was honestly the only negative I could find for our trip to Phoenix.
Day One
We landed at Sky Harbor (which, what a cool name for an airport) at what looked like a newer terminal. It was modern and beautiful, and the airport experience there was nice. They claim to be "America's friendliest airport," and I'd believe it.
We took the Sky Bus to the city's light rail system from the airport and took that downtown to our hotel. All of that was super easy, straightforward, and cheap! The light rail only cost us $2 each. The dropoff point was about an 8-minute walk to our hotel, and that's when I realized once again: carrying luggage in 6 pm Phoenix heat is... not ideal.
We stayed at the Hyatt Place in Downtown Phoenix, and I have no complaints. It seemed like a more business-class hotel, nothing too fancy, but nothing awful. The rates were reasonable, and the rooms were clean and modern. I'd stay there again, but I wouldn't mind splurging on something a little fancier next time.
Jana and I set out for food and drinks on our first night in the area, scootering down to Wilderness DTPHX. They had great beers and even better food. We wound up sipping a few drinks and (ravenously) munching on some tacos, chicken & waffles. We stayed there for a couple of hours, shifting between the nice indoor AC and the massive patio blanketed with misters.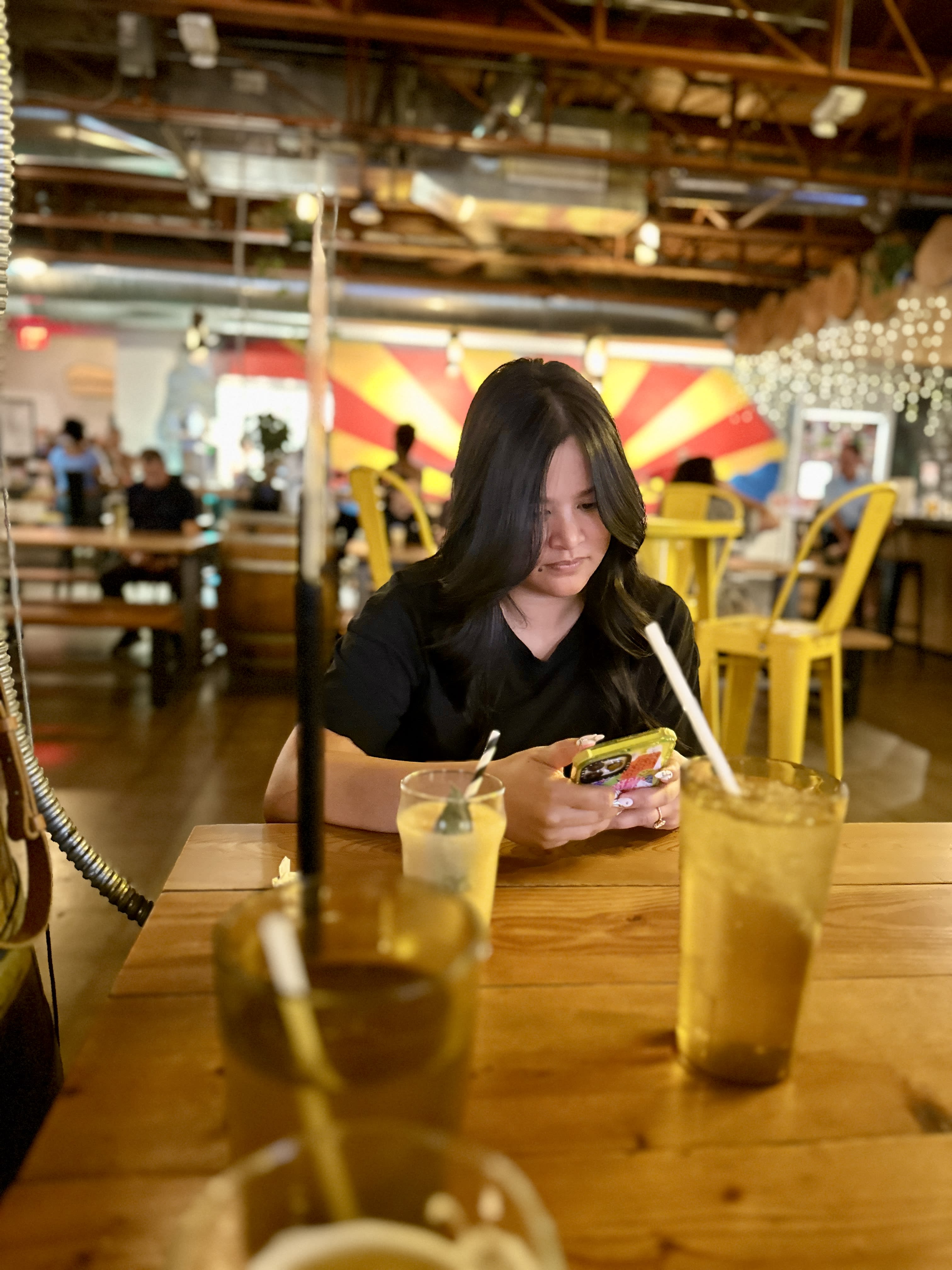 After Wilderness, our friends got into town, and we met them at the hotel. Scootering on the way, and that's when I saw my first Waymo. I nearly wrecked. If you're unfamiliar, Waymos are these new driverless cars. They're a fancy Jaguar loaded with all kinds of sensors and gizmos. I lost it and told Jana I had to get in one before we left.
After meeting up with friends, we headed to a little Irish bar downtown, then popped across the street into a bar quietly tucked into an alleyway called Valley Bar. It had a great vibe - a DJ was playing 80's Japanese pop, the drinks were themed, and it was nice and cool. We stayed for a bit and then called it a night.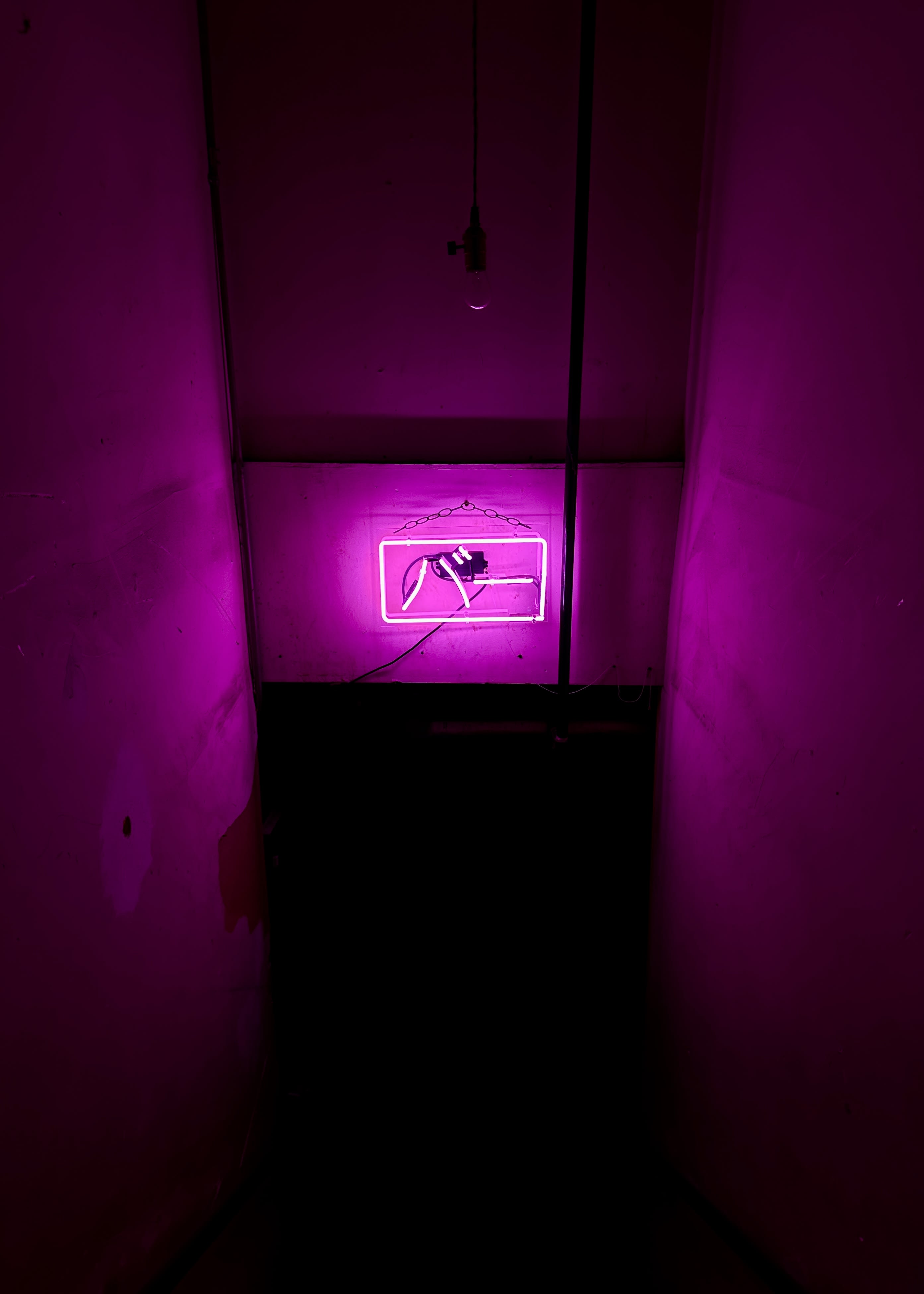 Day Two
Thanks to the night before, we rolled out of bed late, looking for AC and some good breakfast. We wound up at Matt's Big Breakfast downtown — it was a nice simple diner, no booze though, but hey. After that, we took a Lyft to a wild store that is the "place where all Nordstrom Rack stuff in the nation goes before it goes away." — I didn't go in, opting to sit on the floor of the outdated '80s mall instead.
From there, it was go and get ready for part of our group. Jana and some friends were heading out to see Beyonce that night. We all putzed around in the hotel rooms while they got ready. We met our friend—who lives in Phoenix—and his boyfriend, too. His boyfriend wasn't going to Beyonce, and two of us had a night to kill, and he graciously offered to have us hang out with him.
We popped to a great cocktail bar called Sazerac and then hit a game of Loteria (with really great production quality) at another local bar I can't remember the name of, peaked into what used to be an old goth/alt bar (sadly, no more, now it's just a regular bar), and then headed to another local spot. Between the last two bars, I finally got to call a Waymo and lost it at how damn comfortable and relaxed that ride was. My friends were (understandably) making fun of me the rest of the trip with just how obsessed I became over those damn cars.
Denver, please, give me Waymo.
Day Three
On day three, Jana and I snuck away in the morning to grab breakfast at a cute coffee shop + coworking space called Kahvi Coffee and Cafe. Jana had fantastic matcha, and I had a nourishing protein bowl with quinoa, eggs, avocado, tomatoes, and butternut squash. 10/10 would go again.
After that, we stopped at the adjacent shop, Phoenix General, where we picked up a new pair of hand-crafted earrings for Jana that had a beautiful patina. They had some great art prints, too, that I will be ordering for the house.
From there, we walked over to The Churchill (walked, in this heat? ew), where we sought refuge under the shade, giant fans, and misters. Churchill is like this neat food hall. While waiting for friends, we picked up a few more drinks and little trinkets from the stores.
Up next on the agenda was a trek out to some giant mall in Scottsdale. It was airconditioned and fancy, that's all I can tell you about it. A mall is a mall, I guess.
From there, it was dinner reservations at Chico Malo. The food and drinks were fantastic (a little pricey if you plan on going!), but unfortunately, we could only get patio reservations. We thought we could make it, which we did, but at what cost? Sweating profusely while eating your food is a new ick I didn't know I had.
After that, we decided to chase some drinks and air conditioning. Popping into a string of bars from Cobra Arcade, Sazerac (again!), and finally landing at a cool place called Palma. Cheap drinks, fantastic misters, and comfy seats. All the bars were packed, but it all worked out fine.
We took one more Waymo back to the hotel and called it a (reasonably not late) night.
Day Four
Okay, I said three days, but we were there for four. Most of that was spent packing and heading to the airport, though. We did take one last trek out to Hula's Modern Tiki for a bit of food and a drink.
Finally, we took one last Waymo (I'll miss you) back to the airport and returned to Denver, greeted by a beautiful 73-degree summer night.
I have finally stopped sweating at all hours of the day.